JR and his blue train - Guilty as charged (Album CD)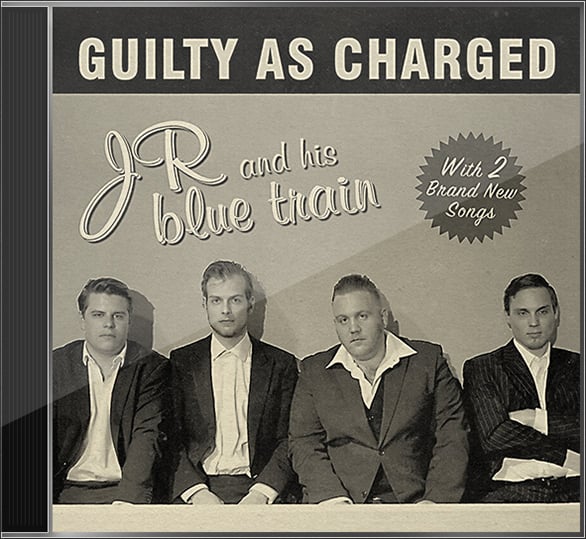 Release 2015
CD jewel case
In January 2013 singer Jan and bassist Christian met for domestic jam sessions,
where they played mainly Johnny Cash titles. It quickly became clear that this must be more.
Then Marius was brought into the boat for the electric guitar and Philipp for the drums. JR & his bluetrain played on the title of Johnny Cash & the Tennessee Three. Meanwhile, they also play music from other country and rock n roll musicians and especially their own titles.
At the end of 2015 JR & his blue train released their first CD 'Guilty as charged', which also contains their own songs. The band has finished the work on their first EP, which exclusively contains their own songs in autumn 2016.
The Busted EP was released on Backfire Records in March 2017.
JR & his blue train have a special focus on the proximity to the audience and offer not only good music but ample entertainment, in the sense of Johnny Cash. Country or Rock'n'Roll:
'The train kept a rollin' '.